CAD ANALYSIS FOR PROFILE PARTS
The FastCAM® CAD Analyzer for CAD files provides you with detailed technical data prior to processing. It is an invaluable tool for estimators and production personnel. All relevant geometric detail within the file will be returned including:
entity count,
outside cut length,
inside cut length,
number of pierces,
part area,
part weight,
rectangular width,
length & weight.
CAD layers will be shown and can be individually turned on and off to enable better part analysis.
All text in the files can be hidden from analysis.
A selection of materials is provided with the product.
Imperial and Metric.
Drawings and Results can be printed.
Accepts the following file types: (Fast)CAM, DXF and DWG.
Language support for English, Chinese and Polish.
Note: This tool is for Single part drawings only with one external, closed contour. You would need to remove things that are not connected to the part itself (dimension lines, arrow heads, title blocks, lead-ins and lead-outs etc.)
This is a very effective and useful standalone program. It is compatible with FastCAM® however it does not require any other FastCAM® product.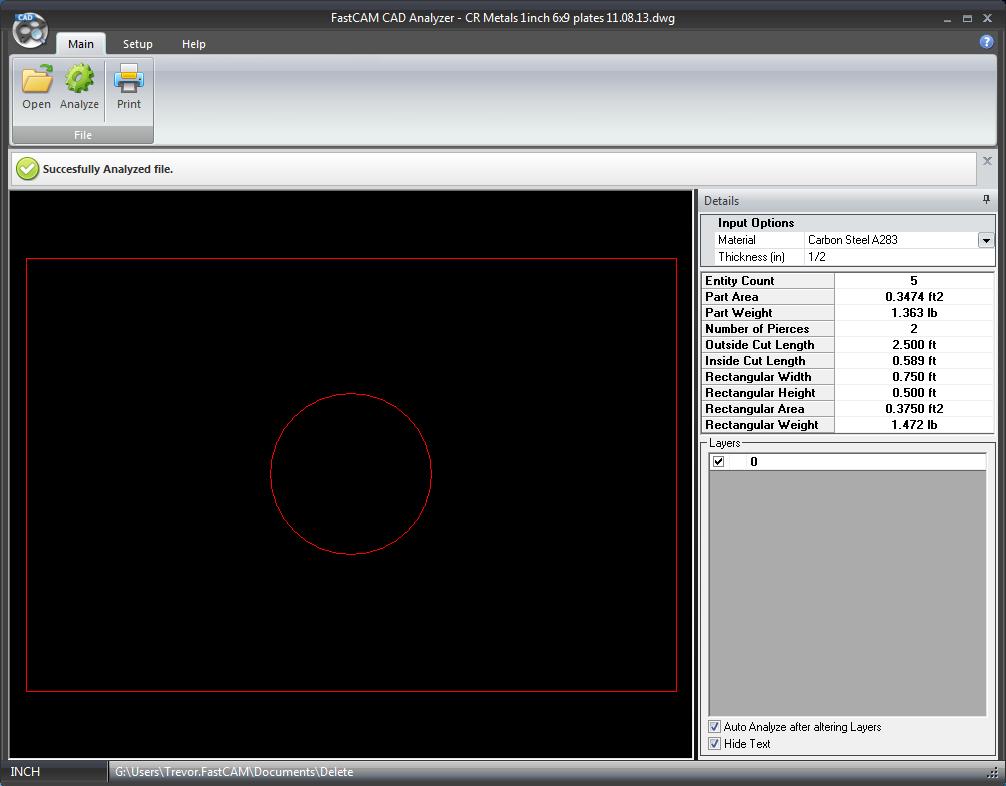 ---

$99 Tools Flyer


Related info: FastCAM |

|

|

$99 DOWNLOAD