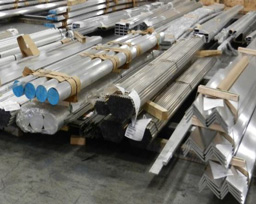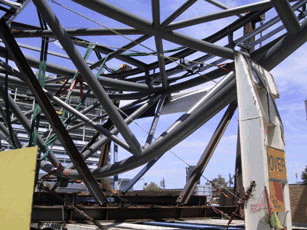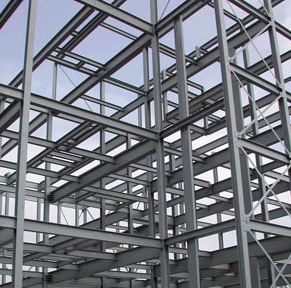 STRUCTURAL ENGINEERING SOFTWARE
One problem for the metals industry is the lack of any 'standard' in how request for quotations (RFQs) and Material Take-Offs (MTOs) are managed. In an attempt to address this need, FastCAM have created the .MTO file for storage and information specific to structural steel and related industry. FastCAM&reg MTO produces fast and simple sortable lists for estimating and factory production. Create lists in seconds...sort on material, section, type.. export the data, create reports, BOM's, lists, production sheets etc.
FastCAM® products used in steel construction include:
FastCAM® MTO allows you to capture large lists of components for structural projects including all plate attachments and sections and organize data into production sets for streamlined supply.
FastCAM® QE™, an optimized quote database with both linear and plate based nesting (including the nesting of mitres). The system also reads FastCAM.MTO files, providing a completely automatic and consistent quote database for profiles and long products.
The FastCAM® System, for processing DSTV data for plate. This is a German standard that defines the way steel is fabricated by a CNC machine. FastCAM® will read the DSTV files and export them in DXF format for processing.
FastFRAME® is a powerful production tool for the construction industry which is ideally suited to tubular spaceframe construction (multiple tube or pipe intersections).
FastSHAPES®, a suite of individual programs for the fabrication of heavy plate shapes from large structures to sprockets and gears. Transitions can be developed and sent to the burning machine in minutes, include compensation for material thickness, forming allowances (green) and even marking of weld preparation. Specific Shapes that apply to construction include; PBRANCH :Pipe Branches both Set In and Set On, and RECTIRCLE; for large forming radii. Transition variations are endless and even Elliptical cross-sections are also provided for. It's even possible to define a `half-shape' at one end, most useful in applications like Bulk Materials Handling (hoppers and chutes) Fluids Conveying (ducts, transitions, transformers, hoods, shrouds) and other industrial shape structures.
FastBEAM™ has proven to be the simplest and fastest way to program Beam-lines, Angle-lines, and Flat Bar Processors such as Ficep, Peddinghaus and Wagner beam line machines. The main benefit of FastBEAM™ is the speed and simplicity of programming directly from shop drawings but it also imports DSTV & XSteel files.
---
Related info: FastCAM, | FastSHAPES | FastBEAM | FastFRAME| MTO, | FastCAM QE | YouTube demos