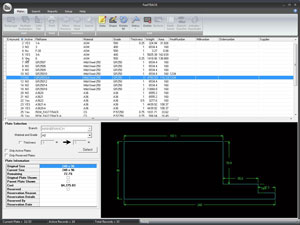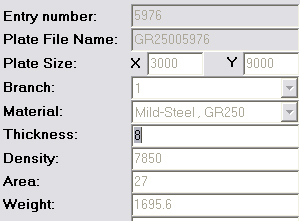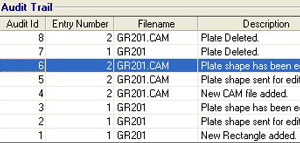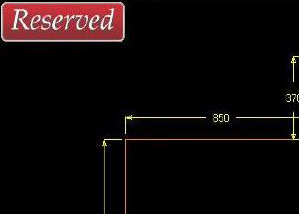 DATABASE FOR CUT PLATE
FastTRACK® is a cost-efficiency business application for the management of plate processing jobs typical of Oxy- Fuel, Plasma, laser and similar cutting operations. FastTRACK® maintains a list of available plates and history of processing on those plates. Remnants created by processing are kept up to date and may be processed multiple times until they become uneconomic and marked as inactive. FastTRACK® will track all material properties with each plate and subsequent cut plates. These include, Area, Mass, Metallurgy, Mill and Heat Stamps vital in Quality Assurance and Traceability for high performance components such as beams in buildings, shells in pressure vessels, etc. Each plate is numbered as it enters the system. This number and metallurgical data cannot be changed, providing a high degree of quality control. The system also tracks who creates, edits and deletes plates, complete with a pictorial history.
FastTRACK® allows all plate information to be stored in a way that is easy to search, maintain and use. Input plate manually by simple Length and Width measurements or add drawn (Fast)CAM files directly. All plate shapes can be edited from within FastTRACK®, and the area and weight calculations update automatically based on the new shape. Users can instantly search the database for all remnant types which match the given specifications for type, grade or thickness, display the matches graphically on the screen.
The time taken in annual or monthly Stocktaking is reduced to a minimum as FastTRACK® will make stocktake a matter of reconciliation, not measurement. Full reporting functions make FastTRACK® a very useful program when it comes to Stocktake, as all drawings can be printed and detailed reports can also be generated. Plate data includes Entry Number, File Name, Plate size, Material, Thickness, Density, Area, Weight, Heat Number, Mill Number, Plate Code, Job Number, Cost, Location and a comment field.
FastTRACK® highlights :
Stores an unlimited number of plate shapes as dimensioned drawings.
Keeps track of remnants as 'daughter plates' of the original for complete traceability.
Automatic dimensioning of displayed drawings.
Automatically calculates Area, Weight, and Cost.
Storage of heat treatment number, mill plate number, order number, orginal plate size, supplier.
Immediate stock reports by material, grade, thickness, value and shape.
Audit trail report providing a history on the usage of the plates by all users.
Rapid search of remnant stocks for a specific size, material, grade and thickness.
Ability to transfer plates to another branch or location.
Ability to reserve plates.
Integrated editor allows users to easily change the shape of a plate.
Integrated SQL database for multiple users - workgroup or server.
Imperial & Metric.
FastTRACK® can be used alone or combined with the FastCAM® System. Where a 'live' stock database is required, FastTRACK® can be easily configured to connect to the FastNEST® module so that when plates are trimmed on the completion of nesting, FastTRACK® will simultaneously update the plate tracking data. Remnant will be automatically evaluated based on your Return to Stock policy (length x width or mass).
---

FastTRACK Brochure
Related info: FastCAM, FastNEST, | FastCAM QE
$999 Price is for a single user. Contact us to order.