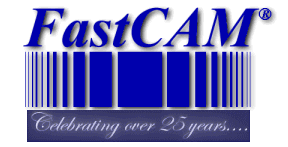 Our flagship product FastCAM® is renowned as a complete, easy, low cost offline profiling solution. The total number of customers for just the NC flame cutting software is now over 60,000. Over 100 flame cutting and laser machine manufacturers have packaged FastCAM® with their machines and many new partners see value in our directions.

In 2010, we introduced a lightweight digital bevel head and FastCAM® 3D software, for the creation of true 3D shapes from steel. The most useful common application for our new technology is precise weld preparation for flat and formed plate but we also support pipe cutting with bevels. Our patented system for fast and accurate weld preparation is now available as part of a 3D Plasma Bevel System. Many other FastCAM® products will soon be available in 3D including FastSHAPES® with CVBA (Continuously Varying Bevel Angle) technology.

OUR GOAL

FastCAM aims to offer a powerful and diverse set of products addressing similar challenges in various manufacturing industries > Increase Revenue > Control Costs > Increase Productivity > Improve Service.

FastCAM knows where technology is most powerful and useful. FastCAM's success with its innovative Cut smarter, Quote faster™ solutions stems from its ability to create relevant and forward thinking technology with a 'top down' industry view. It is a visionary approach intended to help the metals service sector take big strides towards automating and optimizing all parts of the business.

COMPANY INFORMATION

While remaining privately held, FastCAM Inc. has been continuously profitable, and it has thus been able to fund revolutionary and evolutionary products with a fast and constant development path.
FastCAM is located in three locations: FastCAM Inc. in Chicago, USA, FastCAM Pty. Ltd. (Research & Development) in Melbourne, Australia and FastCAM Shanghai, in China.
An Executive Committee reports to the President and founder, Dr. Matthew J. Fagan. As the creator of FastCAM, Dr. Fagan maintains a close involvement with the development of all the FastCAM products.
Personnel in FastCAM Research & Development combine years of software development experience with a unique understanding of day-to-day business practices in fabrication. FastCAM engineers are either qualified to a PhD. Level and/or have at least ten years of software programming experience.
We are committed to Continuous Improvement.

The FastCAM® product was first shipped in 1976 and was originally developed because CAD systems were over complicated for workshop personnel. Even now, many manufacturing solutions are either inadequate or complex and expensive, particularly for heavy plate.
FastCAM®'s ease-of-use and low cost still set it apart from other CAM and CAD/CAM systems and the new generation of FastCAM software is used by thousands of users around the world.
Today the product line has been expanded to include dozens of trademarked products encompassing many industries and distribution points and FastCAM® is used in many different environments.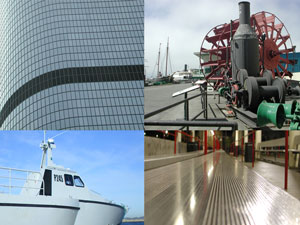 STEEL SERVICE CENTERS


STEEL FABRICATION


METAL FABRICATION


MINING


CONSTRUCTION


SIGNCUTTING


WOODWORKING


FLAT GLASS


EDUCATION