Terms and Conditions of Sale
FastCAM is a reputable supplier with a 40 year trading history and our goods come with a standard limited warranty, similar to other software vendors. A Software License Manager is used to protect our download products and a USB security dongle is used to protect boxed products. This method of security is designed to be simple and unobtrusive for customers who legitimately acquire the software license and is used by many software distribution companies. All licenses sold over the web are for a Single User or Workstation and are locked to the unique footprint of a specific PC however if you change your PC our licenses can be de-activated and re-activated via our web portal.
Licensing, Updates, Support...
---
New FastCAM® Subscription Licensing Model

We have made the move to SUBSCRIPTION LICENSING for all our major new releases. This change allows us to reasonably maintain our competitive low prices and provide software inclusive of upgrades, service and support. Our online customer service portal makes it easy for you to self manage licenses & updates as well as payments, renewals and cancellations. Our PERPETUAL LICENSES include limited 30 day support to cover installation and warranty issues only. All other support services are cost plus.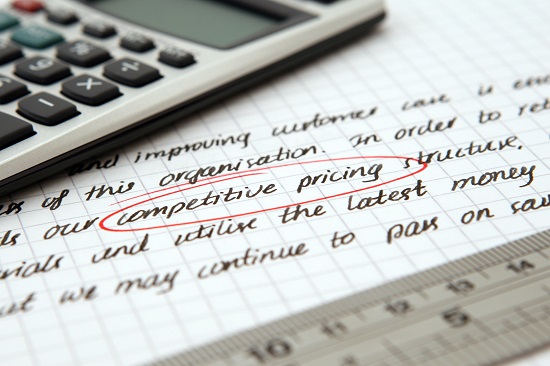 REFUND POLICY
We encourage you to choose your purchases carefully and to contact us immediately if you have any issues so that we can reasonably resolve any problems or concerns. To help you make the right decision, you can also contact a Sales or Service Rep before you purchase. You can also post a quesion to us in our online forum. Where the goods delivered by us are faulty or wrongly described, FastCAM will either refund your money or replace the goods. Due to the nature of electronic license delivery, this money back guarantee does not apply where you simply change your mind and the product is not faulty. Such refunds are at our discretion. Also note, that whilst we use our best professional effort in recommending a product for a particular type of job, our advice should not be construed as a guarantee or engineering consultation.
TECHNICAL SUPPORT
All standard technical support will be handled via phone/email or web within normal, reasonable turnaround times. Exclusions are on-site work, IT consultancy (diagnosis of complex network/OS/computing environments), new postprocessors and customization or special development work. Technical support is limited to standard business hours (9-5, Mon-Fri). Critical/Priority and non-standard support may be subject to additional fees unless covered by enterprise level or individual support agreements. Support of this nature is by negotiation and separate quotation.
All support relates to software only. We do not provide engineering/fabrication/design development assistance or consultancy as part of technical support, even where we may work with specific customer files.
PRODUCT RETURNS
Valid Requests for Refunds must :
Be made within thirty (30) days of the purchase date.
Sent via e-mail to fastcam@fastcam.com
Contain your Invoice reference number along with a detailed and grounded reason why you want to apply for a refund.
Upon sending a refund request, please allow our Customer Service Team one or two business days to investigate and respond.
If a refund is approved, you will be advised of the necessary steps required for processing.
SHIPPING OF DIGITIZERS & BOXED PRODUCT
All prices for products and freight are in US dollars.
Any applicable shipping charges are also in U.S. dollars ($USD) and are based on standard delivery (i.e. what couriers such as Fedex and UPS would deem as reasonable proximity to major cities and towns).
Orders for physical products are subject to duties, customs, and value added taxes. Any such applicable fees and charges are excluded by us, even where we charge for shipping or freight. If you are ordering from outside of the continental United States or Australia, as a condition of sale, you acknowledge and agree that title to your order transfers to you after exportation from the United States or Australia.
Some items may require special handling as specified by federal, state and local regulations governing the transport of these items; therefore, the shipment of some products to certain locations may not be possible.
Accepting orders through our web store is not a contract to supply. Shipping fees and logistics to some international destinations may be problematic. In this instance, FastCAM Admin will contact you to organise a refund.
If you choose to pay by direct deposit, you will receive detailed information with your order confirmation on how to make your payment. You will receive your product after payment has been received and confirmed by our bank.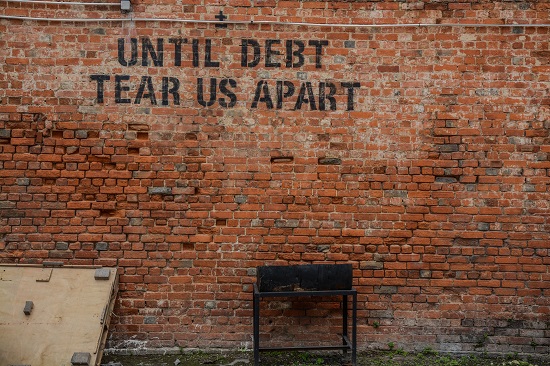 GENERAL TERMS & CONDITIONS
All prices are advertised and billed in US dollars.
If you ordered NC products you will receive an email confirmation from our customer service team soon after placing your order requesting information on the particulars of your cutting equipment. Accepting orders through our web store is not a contract to supply. If we cannot provide a suitable postprocessor or your machine is problematic you will be notified and issued a refund.
All subscriptions are prepaid for 12 months.
License to Use the Software is for the period of paid subscription.
All licenses sold over the web are for a Single User or Workstation and are securely encrypted to the unique footprint of a specific PC. If you change your hardware or upgrade your PC you can de-activate and re-activate the license via the customer portal.
Subscription covers product updates and fixes via the self managed customer service web portal. Login details are provided on your invoice after payment. Contact us if you lose these details.
Subscription covers e-support and *e-training on selected products* as detailed separately.
Failed attempts: If any purchase through our web store is unsuccessful, you should receive an email informing you that the charge was not or could not be completed. Contact us for manual processing of orders.
Manual processing: Our customer service is happy to send you a quote upon request. Quotes are valid for 14 days. If a quote is not processed as an order within this period, it will be automatically cancelled in our system.
If you fail to receive confirmation after submitting your order, please contact our customer service team.

After any billing or payment, you will receive an invoice by email along with download and/or activation instructions. This process should be immediate.

SUBSCRIPTION RENEWALS

To Opt Out: If you wish to cancel a subscription product, simply login to our Customer Service Portal to make this change yourself or alternatively contact us.
Subsequent or Renewal payments will be due 12 months after purchase date. Automatic renewal means you agree to have the annual subscription price billed to your credit or debit card account immediately prior to the start of the next 12 month period.
When you renew by credit card, your invoice confirmation and any instructions will be delivered via email immediately.
*e-TRAINING*
Our web based e-learning portal offers Short Video Courses and Learning Paths for NC Quoting. This training content is only offered to customers on subscription only. Current Learning Paths cover:
FastCAM® Editor for NC Part Creation and Editing.
FastCAM® QE™: and FastCAM® MTO™ for Material Take off and Quoting of processed parts.
Login details should be provided by email when you first subscribe. Contact us with any questions.